Robotic soldering for every factory.
Simple, yet high-performance. High-performance, yet low-cost.
Three core modules for robotic soldering "soldering head", "controller", and "feeder" are all in set. Due to high flexibility, USP5 is the best for Index, cell, inline or any production process.
We offer technical support for systems integrators and manufacturers.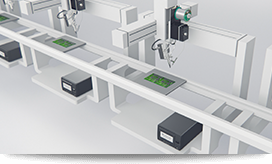 USP Product structure
Controller

・Touch panel interface
・Easy operation with Excel
・Up to 255 soldering conditions
・Multiple language and
 voltages for global use

Soldering head

・Equipped with new 250W
 heater
・High-powered tip even
 with a separate heater
・Easy and quick
 maintenance

Solder feeder

・Error detection function
 with patented encoder
・Solving automatic feeding
 issues, slipping, jamming
・Highly precise feeding
 control
PRODUCTION IMAGES
Inline production

Index production

Mounted sample image
USP5 THREE FEATURES
SIMPLE

Quickly production launch with its simple configuration

HIGH QUALITY

Providing highly-reputed robotic soldering technology with valuable price

FLEXIBLE

Adoptable any industrial robots and any manufacturing processes
REFERENCE VIDEOS
CONSUMABLES (soldering tips)
Select the suitable one from over 2,500 types
Selecting right soldering tip is the key for qualified outcomes.
The tip must be selected based on a variety of factors, such as circuit board material, components and their size.
Japan Unix has a wide range of high-performance iron tips developed for automation.
Manufacturer custom orders are also available for exclusive works.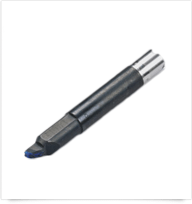 *ATTENTION FOR COUNTERFEITS.
Counterfeit soldering tips are being found over the Internet and unauthorized dealers, etc., please be careful not to be deceived by such tactics.
More information