Product Lineup
Versatile Desktop Soldering Robot
Various model configurations and proven track record. Once programmed, all the operator has to do is press the start button. The same stable quality as that of high-skilled soldering operators is possible. The definitive soldering robot for a wide range of applications, from entry-level to high-reliability products.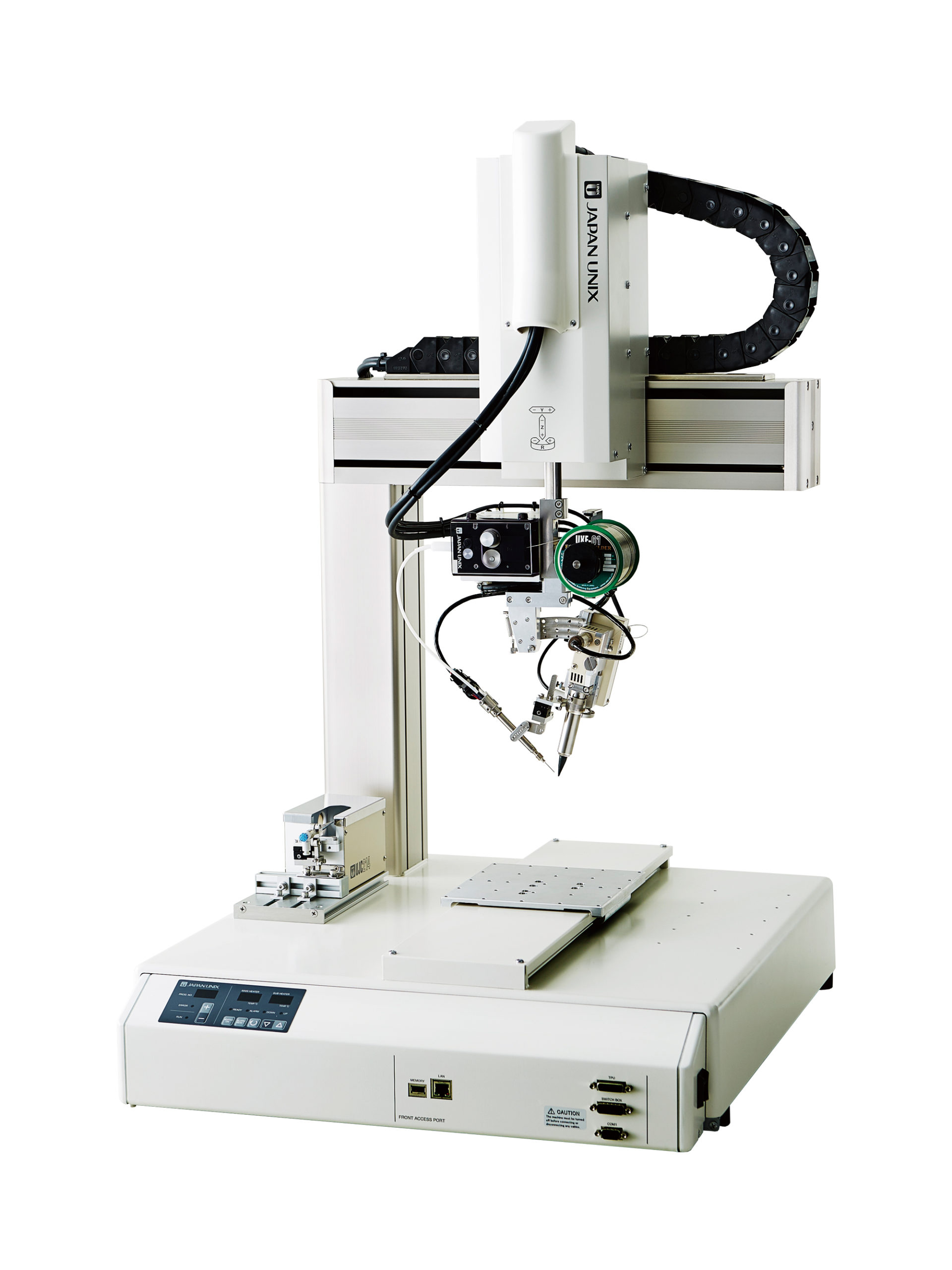 UNIX-DF Series
Further evolution toward "Manufacturing IoT".
The latest soldering robot with enhanced productivity, ease of use, and networking capabilities.
Three Methods to Choose From
Reference Videos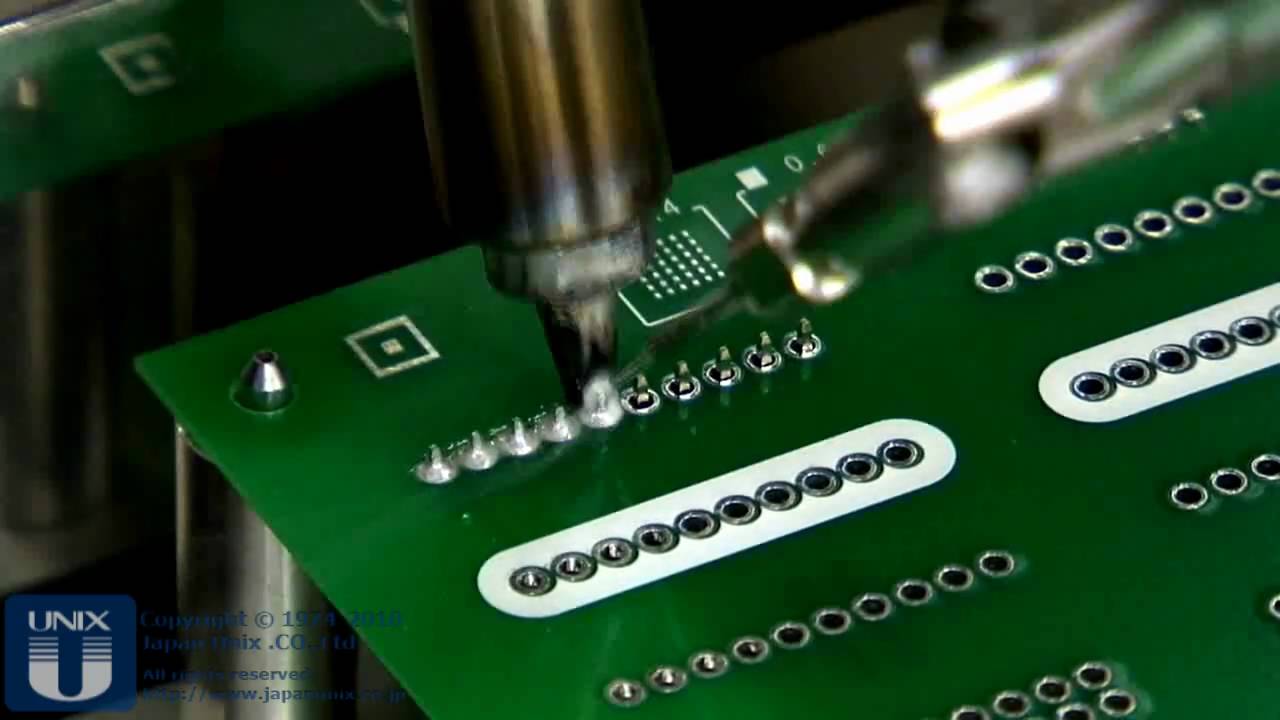 Robotic soldering
Automatic soldering robot: The High-speed Point Soldering
Point soldering is the basic soldering method. High speed and accurate soldering by dedicated robot.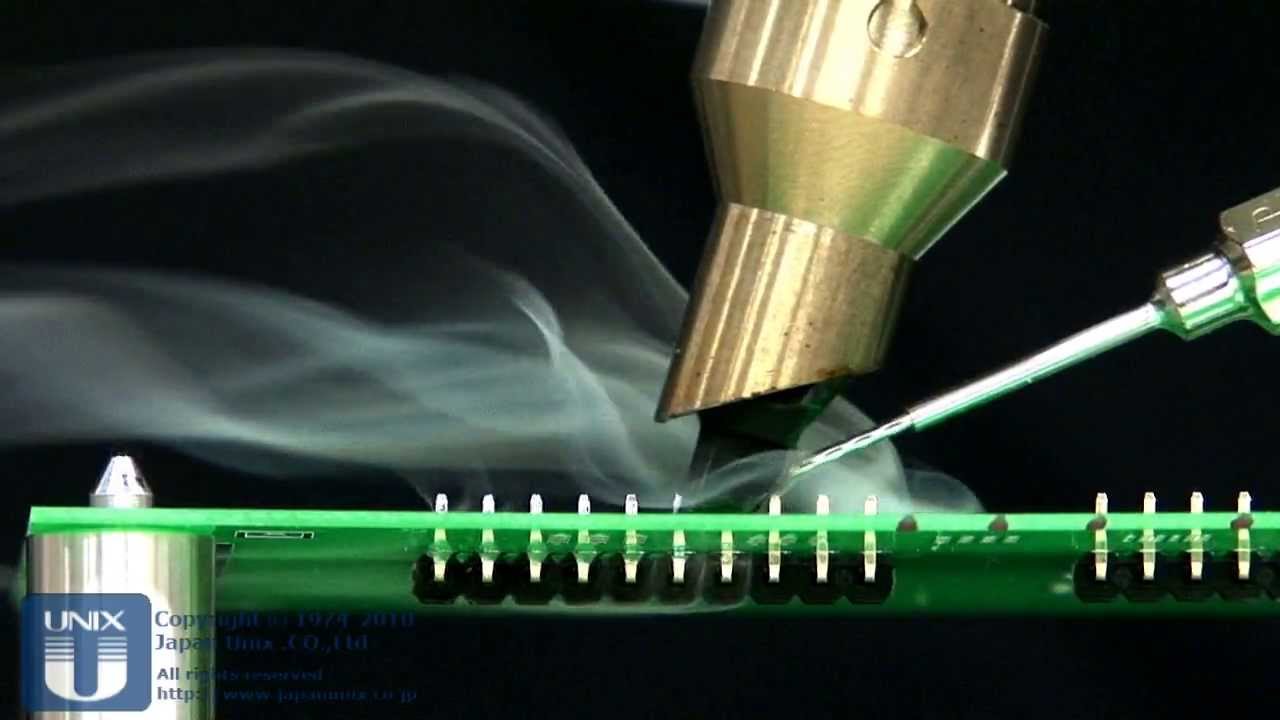 Robotic soldering
Continuous soldering technique for connectors: The Line Soldering
Soldering techniques called "drag soldering" and "continuous soldering" in production are called "line soldering".