Gantry Soldering Platform: GF Series
Evolving into a flexible gantry platform while keeping the usability of the best-selling desktop robot.
It's the best for mass production line as well as a large size printed circuit board assemblies (PCBA).
Examples of installation
Conveyor line

Dual stage
Features
Equipped with 4-axis/3-axis orthogonal robot
Available for two soldering methods.
Contact (iron tips) soldering or Laser soldering
Simple and Easy
Integrated an user friendly teaching program, designed for soldering
Numerous add-on, options
Changeable shaft length, image processing, thermometer, QR scanner and many more
Expanding to Max. 6 axes with two additional axes can be added (option)
Soldering Manager (PC software)
can deliver easy teaching, operational monitoring and process data saving
Soldering Manager (sample image)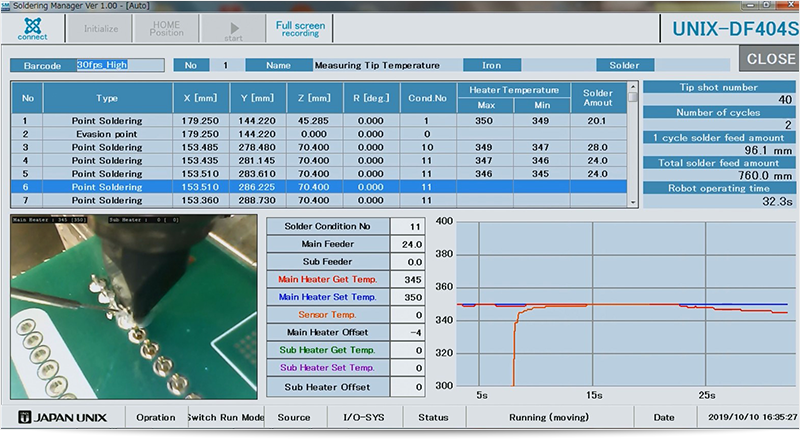 To begin with Soldering IoT from the operational fields
Soldering Manager monitors the status of the soldering robot and automatically collects and stores process data.
These data can be used in various ways. This is the very first step to start soldering IoT without special skills.
Reference videos