Product details
Tip position corrector

Clean cut feeder

Vision

Lock-on mechanism
TIP POSITION CORRECTOR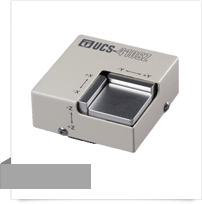 *Patented
An automatic position corrector to detect even 0.05 mm of slippage.
This option adjusts tip slippage caused from thermal expansion, burning out or others. It never requires resetting conditions or reconfiguration. It's fully automated.
Managing unexpected slippage is essential for maintaining consistent quality.
*In some cases, an additional adjuster may be required. Please contact us for more details.
0:31

3-Axis Tip Position Corrector

Automatically adjusts positions in the X, Y, and Z axes, correcting errors
PAGE TOP▲
CLEAN CUT FEEDER
*Patented
Prevents flux spatter and solder ball issues.
By notching into solder as fed through, the feeder significantly reduces flux dispersal and solder balls. With our patented technology, users can remove manufacturing issues caused from flux.
*Some feeders may not be possible in some cases. For more details, please contact us.
Solder wire sectional view

0:31

Clean cut feeder
Verifying the effectiveness of clean cut feeder for flux spatter

The video shows soldering with and without the feeder unit.
Easy to recognize the effectiveness for flux dispersal and other issues.
PAGE TOP▲
VISION SENSOR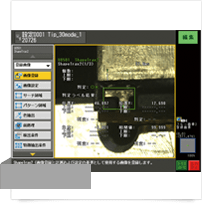 *Patented
Automatic soldering position correction
This sensor automatically identifies every soldering position and adjusts slippages if necessary. It drastically reduces errors and enables easier and better quality management.
*Monitor Imags may differ depending on equipments.
PAGE TOP▲
LOCK-ON MECHANISM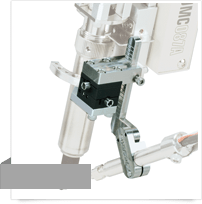 *Patented
Locked solder supply position.
Lock-on prevents solder supply position slippage, which commonly occurs on-site during maintenance.
It sets a fixed angle through a simple set-up operation and lasts through a high level of repetition for better quality control.
The image of laser head
PAGE TOP▲