Achieving "double-speed" with new optical laser configuration
Less than 0.3 sec per point.
A new, integrated laser soldering system that can do anything from SMT to through-hole soldering with unbelievable speed. Flash soldering is not only saving power consumption but also leaving maintenance hours.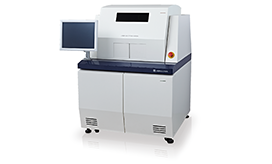 SPEED

Achieved unbelievable speed.

Less than 0.3 sec /point

・New laser shooting mechanism installed
・Twice as fast as regular laser
・100 points soldering in less than 30 seconds
・Significantly enhancing productivity:
 Regular laser:< 0.5 sec/point
 Flash laser:< 0.25 sec/point

INNOVATIVE

Integrated soldering process

for both solder paste and wire

・Integrating pre and post soldering* are possible
・A Coaxial camera follows actual soldering work scenes
・Simple setup and operation with direct teaching
・Automatic correction and error detection (coming soon)

COMPACT

Compact enough to allow free-design

Space & power saving

・Fits into any system scale
・Succeeded to reduce space with fixing soldering work area
・Saves space and power consumption compared to flow and reflow machines
・Integrated pre- and post-processing*

*Results might be different based on conditions
Scenes Showing Use of Flash Soldering
Partial reflow with solder paste

Solder ball reworking

Soldering to micro wires

SMD and discreet
REFERENCE VIDEOS
2:20

Flash soldering
Soldering to 1005 Chips

Check out flash soldering demonstration on 1005-size chips, filmed with a high-speed camera.